I was lucky enough to attend the Goodwood Festival of Speed 2015 and even luckier enough to follow Mad Mike Whiddett around for a day. This also meant that I could produce a number of videos all in one hit.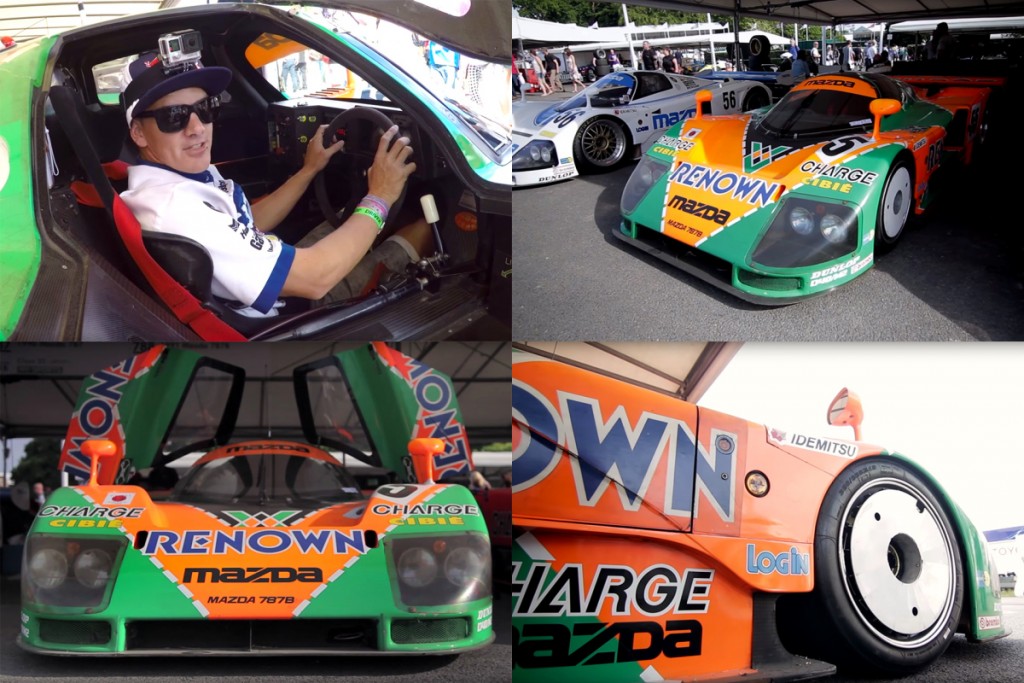 This was the first time I've tried my hand at automotive documentary and it wasn't easy. I'm normally use to either shooting static cars or being able to access all my equipment easily. In this case I had to run and gun with my Canon 60D, a Videomic Pro, Zoom H1 audio recorder, a GoPro all on top of a Manfrotto tripod. I somewhow managed to convince Mike to don a GoPro on his head, just so I could get another angle if need be – safe to say I used all of them. The main unfortunate problem with the set up was audio monitoring – at many times the audio levels peaked badly, distorting the audio – I couldn't do anything in post so had to run with what I had.
All problems aside this was a great opportunity to get some great footage with great personality. All hats off to Mad Mike as he's a true professional, he always replied to questions asked by the public (and myself), took time out to take pictures with fans, whilst also making a big show of drifting up the hillcilmb for the vistors of Goodwood.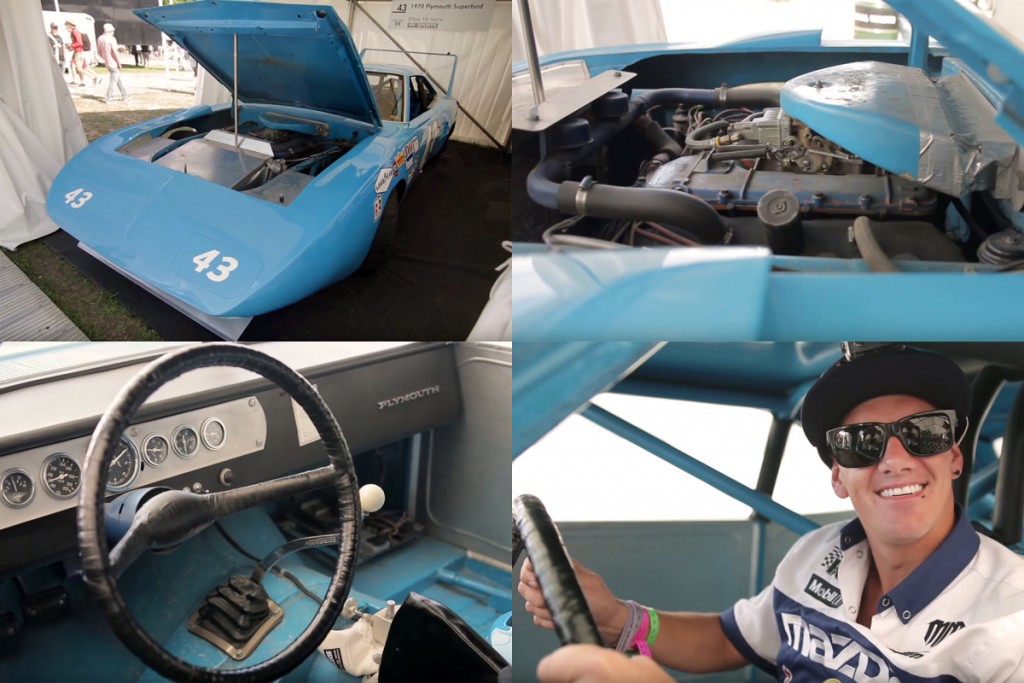 My plan for the day was to find Mike's top 3 cars and ask him why he liked them so much. The first video was on the Mazda 787B, the second on the Plymouth Superbird and the last one being his own MadBull RX7. The feature below shows Mad Mike's son's inspiration – The Plymouth Superbird as made famous by Pixar's Cars animated movie.
Lastly I managed to pull together a few more Behind the Scenes style videos including this epic refuelling of his MadBull.