***Unfortunately the video has now been removed from Vimeo***
We first spotted James' 1969 Mercedes W114 at Players Classic at Goodwood, slowly rolling in as the heaven's decided to open up and give us a light drizzle. I said that we'd go back and shoot it but never got the chance. As luck would have it the next sighting of James' Mercedes was at the later Players Show at North Weald – there it had a prime spot in the corner of the hanger. We managed to spend a good hour looking over and taking video footage of this air bagged sled.
It's great to see that these old Merc's are starting to crop up on the show scene now and it's also great to see James stepping away from the norm and playing with a car that is actually older than him. Hopefully this is a start of new wave of younger enthusiasts looking back in history and looking for characterful cars – to modify and make their own. The interior of this one looks like nice comfy armchair, shag carpeted, suitcase with speakers, airbag gauges in the glovebox and I especially love the original handbrake on the right of the steering wheel. The exterior has been kept simple with respray, sitting on it's original wheels and an awesome airbagged drop.
This video went through a few songs before settling on a the chosen track. This time it's the turn of the Isley Brothers with That Lady.
Take a seat and enjoy James' 1969 Mercedes W114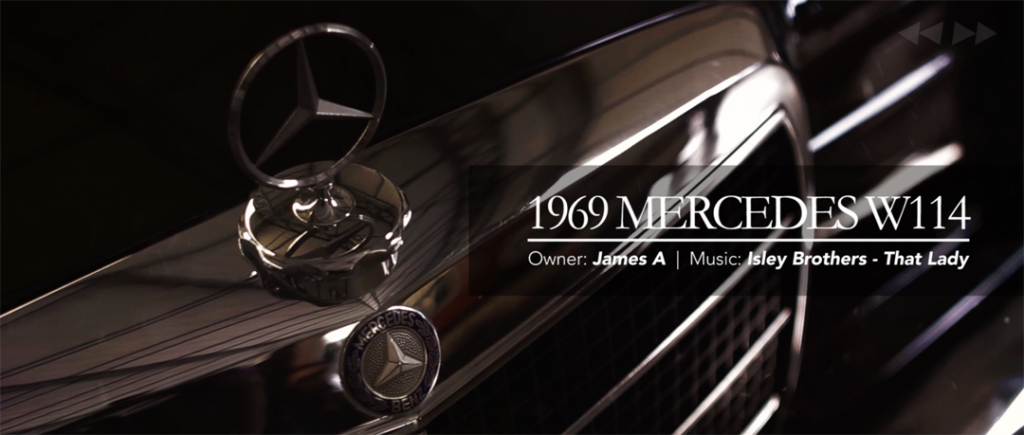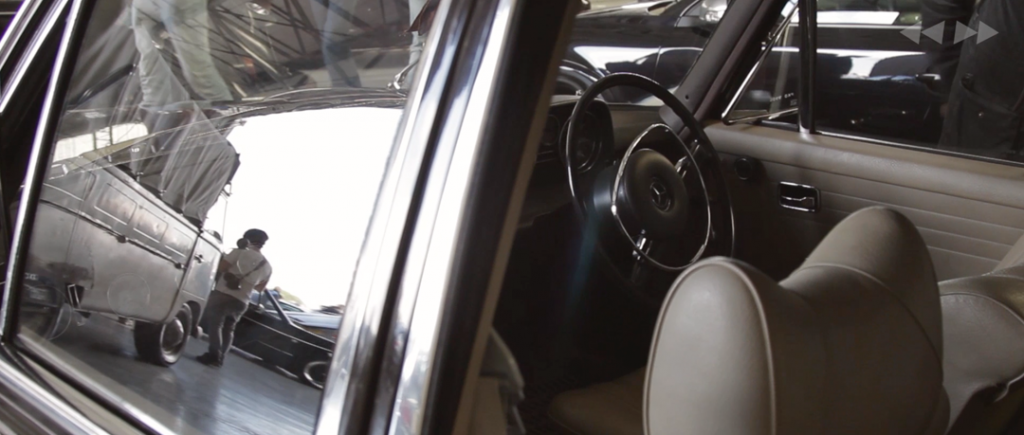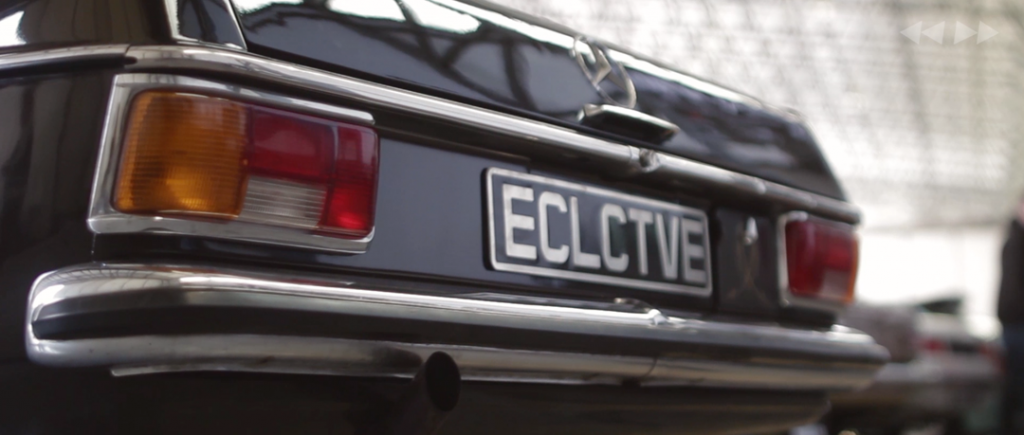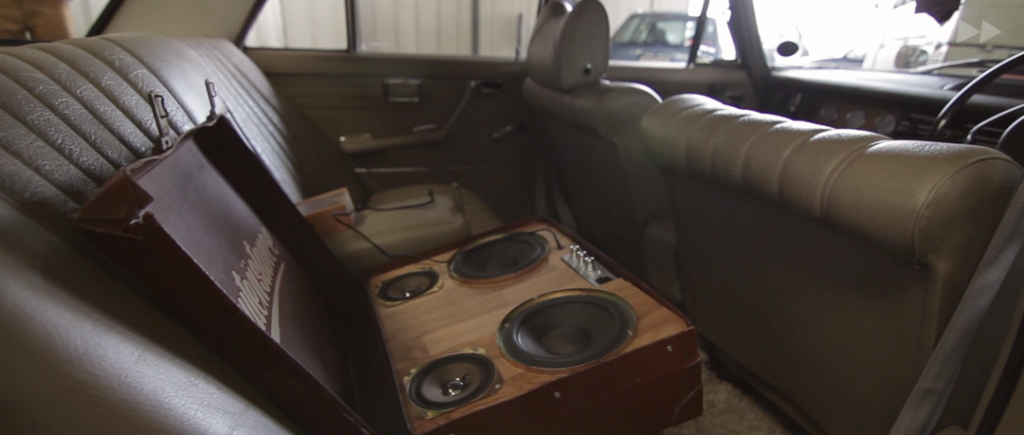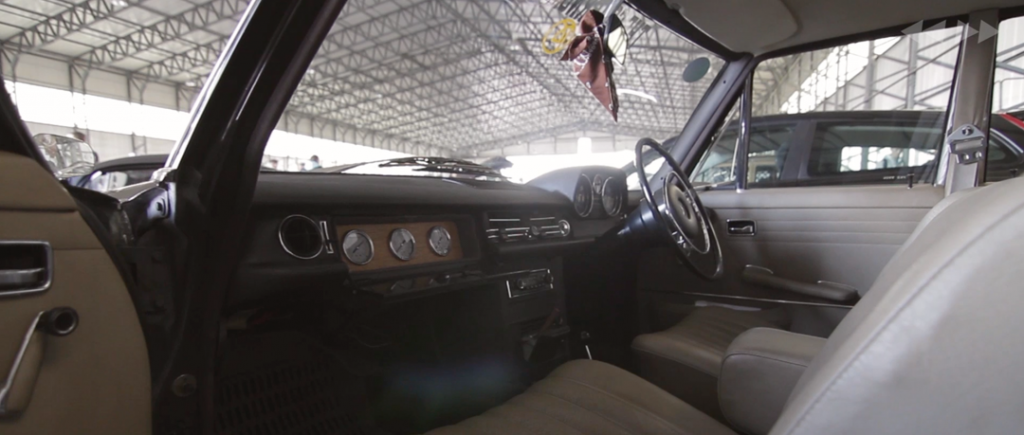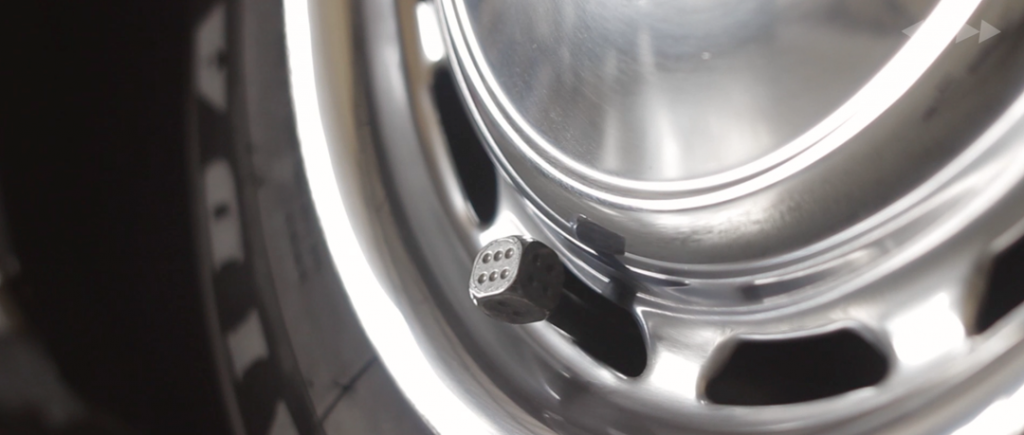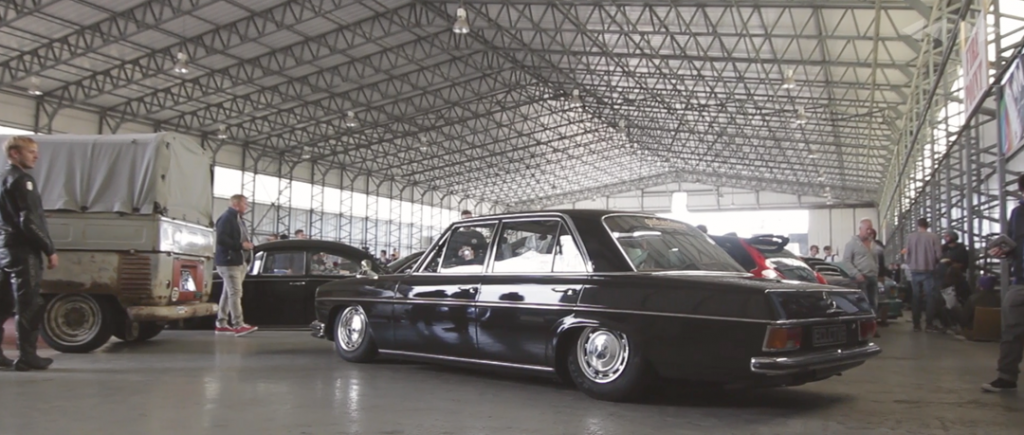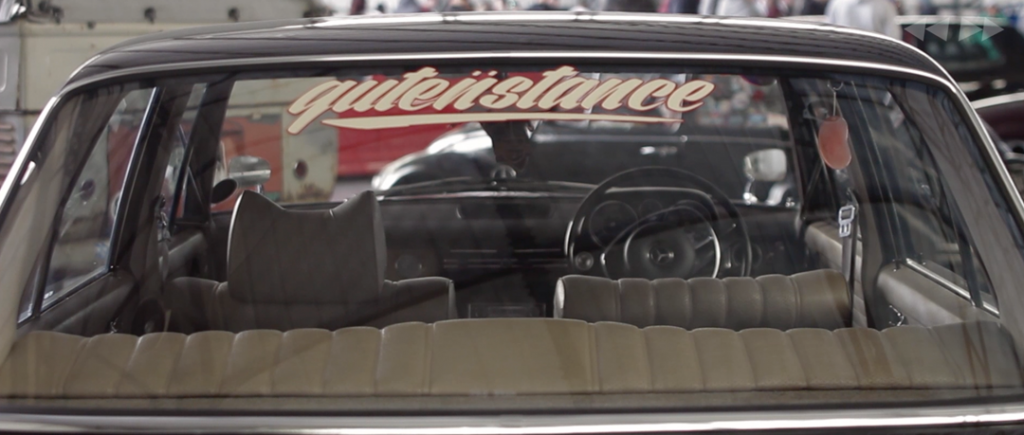 <